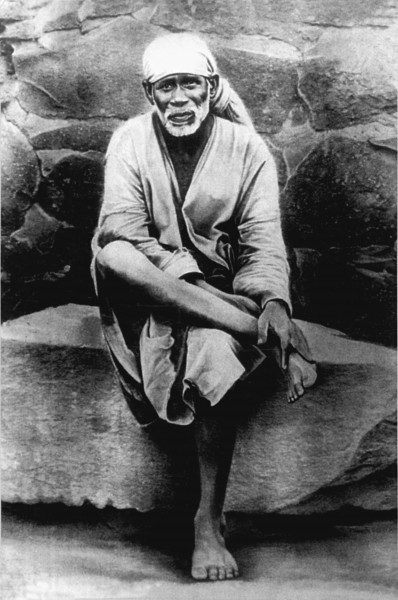 Om Shri SadGuru SaiNathaya Namaha!
Last post we read Vitthal Stroies from Shri Sai SatCharitra Chapter 4
Now we will go through one more wonderful story of Sai Baba from Chapter 4 It starts from verse 102
Once on the opportune time of Parvakaal (Occasion of festive or spiritual significance according to earth's position in planetary system) Das Ganu wished to take a holy dip in the prayag (pilgrimage place where two or more holy rivers meet). He went for Sai Baba's permission. Sai Baba replied that there was no need to go that far for the same. Shirdi itself is prayag. There should be firm faith in the mind.
And Dasu Ganu witnessed a miracle as he placed both his hands on Sai Baba's sacred feet for salutations. Water from both the toes of Sai Baba's oozed out, as if the water from two sacred rivers Ganga and Yamuna flowed in small streams. Watching this Das Ganu was choked with emotion. How great was Baba's favor! Tears of joy and gratitude flowed from his eyes. His heart was full with love and it stirred him to speak out a poetry. His heart was satisfied only after describing Baba's boundless power and incomprehensible leelas, in poetic verses.
Song
O, Sadguru, boundless is your power, marvellous your leelas,
To ferry the dull and the ignorant across the Ocean of Life, you are forever the ark. (Refrain)
Veni Madhav you have become and brought Prayag at your feet,
Only to make Ganga and Yamuna to flow from your toes. (1)
The lotus born (Brahma), the consort of Lakshmi (Vishnu),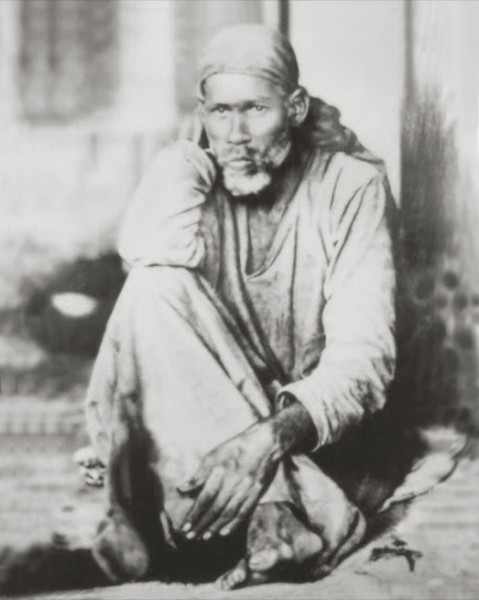 And Shiva Har (Shankar), the quintessence of the Trigunas.
You have yourself become, O Sai Samarth, as you walk on this earth (2)
Wisdom of Brahma pours out of your words, sometimes;
Sometime to assume the terrible form of Shiva, to show 'Tamas'. (3)
Like Shri Krishna, you indulge, sometimes, in childish prank;
And at times, you are he fabled swan on the lake of your devotees' hearts (4)
If a Muslim, sandalwood paste was dear to You,
But if a Hindu, happily You always stayed in the Mosque! (5)
To call you wealthy, ——- but you went your rounds, begging for alms,
And should you be a Fakir, Your munificence has put even Kuber to Shame! (6)
If the mosque be your abode, there is always fire
Burning in the Dhuni, to provide Udi to people. (7)
From dawn gather the faithful to worship You,
Till the sun is at zenith, and the mid-day Arati is performed (8)
All around the devotees stand, as the divine attendants of God,
Holding the Chowrie-Chamar to wave softly over your head. (9)
Cornets resound, clarion makes melody, the bells clang aloud,
As the chopdar, impressive with his belt, stands at the door proclaiming Your glory. (10)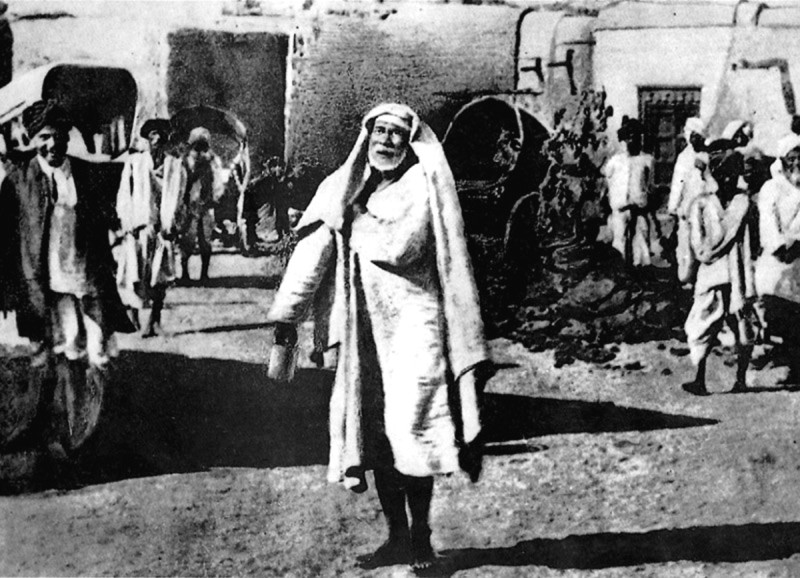 On Your resplendent seat, you are as Lord Vishnu, during Arati.
But You are Shankar as You sit before the Dhuni, in the evenings. (11)
Such leelas of the Trinity, we experience —- in You, day after day, O Baba Sai. (12)
Even so, my mind wanders idly;
To steady it, is all I pray to You now. (13)
Vilest among the vile, a great sinner that I am; seeking refuge at Your feet
I come; avert threefold afflictions of Das ganu, O Gururaya! (14)
People go to Ganges to wash away their terrible sins, while Ganges herself take refuge at saint's feet to clear those sins. Sai's sacred feet are the remover of sins.
<<< Previous Story Next Story >>>