Date of Navratri in 2013 is 5th October to 13th October 2013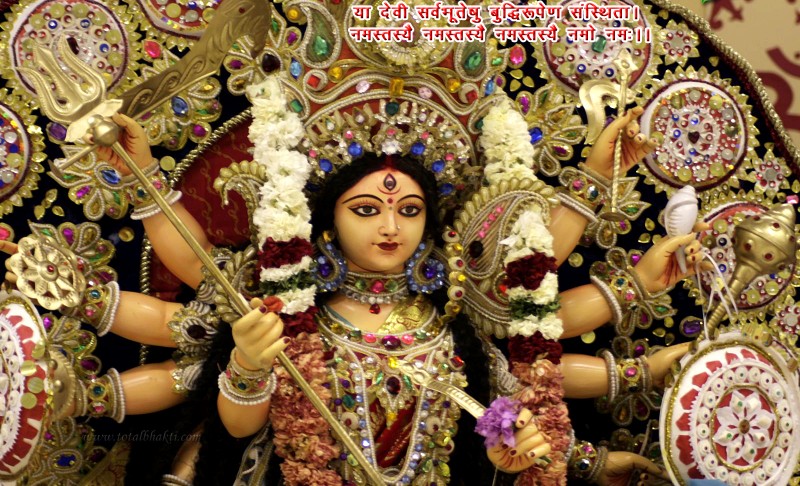 Navratri is one of the most widely celebrated Hindu Festival. There are some days which are considered very auspicious and supportive for divine connection and spiritual Sadhanas. These days are also considered auspicious for starting new wordly endevours like starting a business, buying new properties. Dussera at the end of Navratri (Nine spiritual Nights) is considered best for starting new worldly endevour or buying new properties like land, homes, vehicle, jewellery in Hindu tradition.
During nine nights the Stuti, Worship and Sadhana of Divine Mother in many forms are observed by the spiritual souls. All the Hindu people in India and around the world celebrate Navratri, nine spiritual nights in different form of devotions towards Divine Mother or Shakti and meditations. Music and songs dedicated to Mother Divine are of much importance these days. They aid the process of devotion and spiritual fervour.
Here on this blog we will be posting music and songs related to Navratri Festival. So many genre of music dedicated to so many forms of Mother Divine and different moods of devotion. We will be covering these diverse and vast collection of Music for Navratri soon on this blog.
So remember Hindu Navratri 2013 begins on 5th October and this divine nights continues till 13th of October.
Jai Maa.
Jai Matadi.
May the grace and divine love of mother awakens in you.