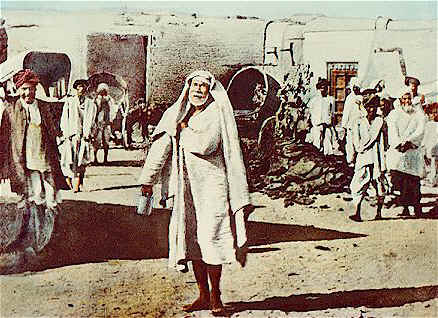 Om Shri Sai
This is a Devotees Experience With Shirdi Sai Baba around 1980 A.D with a gentleman named Mr. Krishnamurthi.
Once there was an officer called Mr. Krishnamurthi at Ongole. He attended Baba's bhajans at Seethram Murthi's house, on an auspicious day of Dutta-Jayanti.
While, attending bhajans suddenly He saw mystical light in place of Baba's picture. Bliss overtook his entire self, for some time.
Overwhelmed by the experience, with gratitude and faith he decided to offer Rs. 116 to Sai Baba Mandir Vidyanagar, Andhra Pradesh, after he receives his pay.
Later he was traveling back to Guntur, his native place along with his family. While they were about 5 to 6 miles away from the destination. They saw three Sadhus in the middle of the road. As they stopped the vehicle they called out, "Sadguru Sainath Maharaj Ki Jai."
Shirdi Sai Baba asks for the Dakshina.
One of them addressing Krishnamurthi said, "Give me my Rs.116/-" This was how Shirdi Sai Baba asked from many devotees while He sported in blood and flesh. If anybody had resolved in mind to give certain amount, He would ask directly give me my certain amount.
Mr. Krishnamurti's mind was not ready for such an amazing experience. He replied, " I don't have that much money right now. Besides, I vowed to send that amount to Sai Baba temple, Vidhyanagar, after I receive my pay."
" It is same if you offer it to me or you offer it to the temple. I am coming on foot from Nasik, Won't you give me some dakshina?" replied the monk.
Krishnamurthi promptly offered Rs.20 note which he had in the Shirt pocket.
Just as it many a times happened in Shirdi. The Sanyasi asked, "You have Rs.20 in your trouser's pocket too. Why don't you give that too?"
The devotee experiences little anxiety.
That was the precise amount he had in his pocket. Instantly he took them out and gave the money. From inside anxiety caught him. He had nothing left for different expenses he might need on the route.
The Sanyasi received the money and much in the way Shirdi Sai Baba. He assured this devotee,
"Why worry that you have nothing left for you pocket expenses? Take it!", he said and returned back Rs. 20, blessed them and left.
While here Baba returned the money. In many stories He said, "Allah will take care it." And surely, those devotees without money were provided either with money at the right time, or the required help would come at the right time.
Om Sai Om Sai Om Sai.