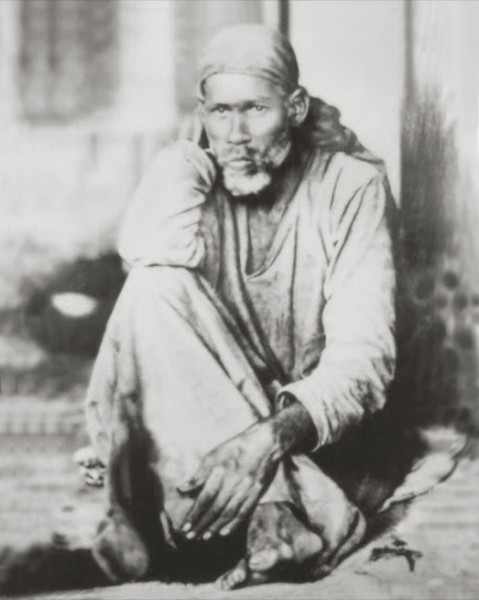 Om Shri SaiNathaya Namaha!
3rd story from Shri Sai SatCharitra Chapeter 2
Last post we read about the first visit of Hemadpant to Shirdi and effects of the Sai Darshan on him. We continue to the things that followed.
Hemadpant's arguments with Balasaheb bhate to stubbornly prove his point of view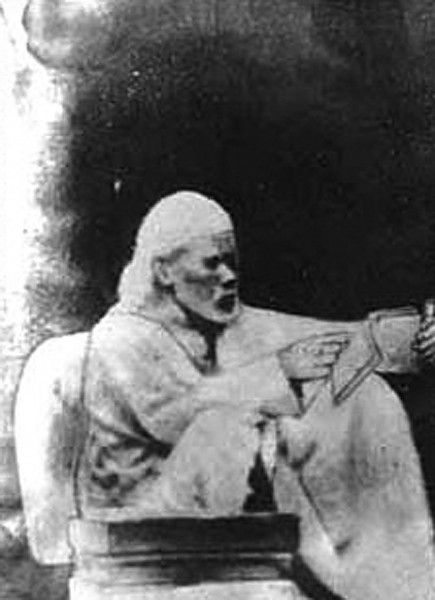 On the very day Dabholkar reached Shirdi and had wonderful effects of Sai Baba's darshan and grace, he fell into the effects of his past karmic impressions of argumentation. The argument arose with Balasaheb Bhate and the topic was, 'the necessity of a guru'.
Dabholkar put forwards his points against the necessity of a guru, which he felt were simple and straightforward. If one has ability to skillfully perform one's duty. Why should one give up one's independence and voluntarily embrace the dominance of another? One must make great efforts to achieve anything for oneself. One who is lazy and does not try to make a least effort what can anybody do for him?
His opponents had the views quiet opposite Dabholkar felt. Both the sides stubbornly stuck to their viewpoints and opposed the other's. So the controversy raged. The other side held their views that however proficient one maybe and learned one may be. Guru's grace is absolutely needed for freedom.
The argumentation lasted for 45 minutes without the ending of dispute. If anything was gained from the bargain Dabholkar lost his peace of mind and was feeling exhausted.
All Knowing Sai Baba names Dabholkar as Hemadpant
Later on they moved to Masjid for Sai Baba's darshan with some other devotees. As they reached Masjid, the all knowing Baba asked
Kakasaheb. 'What was going on in wada? What was all the argument about?' Then looking  pointedly at Dabholkar He added. 'What was this Hemadpant saying?'
Now we will call Dabholkar as Hemadpant.
Hemadpant was quite astonished. 'There is quite a distance between wada and the masjid, then how did know about what happened there?' he thought. Baba's words pierced him and he was struck dumb. He was ashamed of himself for being getting in such stubborn argument on his first day of Shirdi visit.
Also he started pondering over why Baba calling him as Hemadpant. His mind started the comparison with Hemadpant and himself. Hemadpant the prime minister of regimes of King Madhav and King Ramchandra in 13th century was quite well-known for his versatile excellences.
He compared, Hemadpant was learned in Dharmashastra while he was wild and not in harmony with knowledge. The former was learned and wise while the later was  fool lacking in skills. Why then Baba gave him this undeserving title? The former was shrewd  politician and statesman while he was dull-witted and without much understanding. The former was famous for his poetic composition in Sanskrit, 'Rajya-Prashasti',  while he was incapable of even a single verse. So many such comparisons sprouted in his mind.
Hemadpant learns the lesson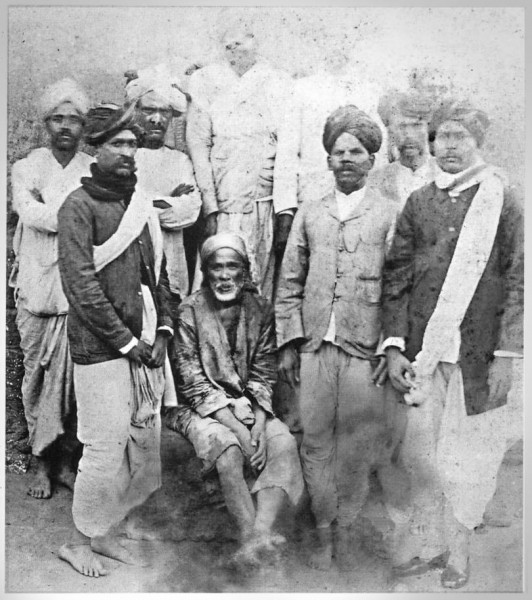 He felt that Baba addressed him thus to destroy his vanity and ego. He used to be arrogant about his meagre knowledge. Baba opened his eyes to his inadequate knowledge. However he accepted the name given by Sai Baba as an ornament. At the same time he felt he should learn his lesson and should not anymore indulge in vain stubborn arguments. For it is an evil quality that would bring him untold harm.
This name must be given to him so that he may shed off the pride  his argumentative power and that he may remember to his dying day that he should be humble.
About he heated argument he thought, ' Shri Ram the son of Dasharath, an incarnation of God, of knowledge itself, the saviour on whom the sages meditate all the time, even he used to bow at feet of his guru Vashishta.
'Shri Krishna was the attractive form of Brahman itself; even he took guru and brave hardships, carrying logs of wood to the house of his guru Sandipani and served him.
'Compared to them who am I? Why then argue and debate and all?'  There is no knowledge or deliverance without a guru. This is what Shastras also declare. It was thus firmly fixed in his mind.
Also it got fixed in his mind that stubborn argument and eagerness for it is not good. Without total faith, courage and patience spiritual progress cannot be made.
Om Shri SatChitAnand SadGuru SaiNath Maharj ki Jai!
Bow to SadGuru's sacred feet.
Stories from SaiSatCharitra chapter two ends here.
<<<Previous Story                                                                                     Next Story>>>>