Om Shri Sai Nathaya Namaha!
Last post was from Stories from Shri Sai SatCharitra chapter 4 Das Ganu wished to take a holy dip in the prayag. We continue to the next story and it starts from verse 110.
Just by very great good fortune, Gonai found Nama in Bhima river, Tamal fond Kabir in Bhagirathi, so also Sai Baba appeared under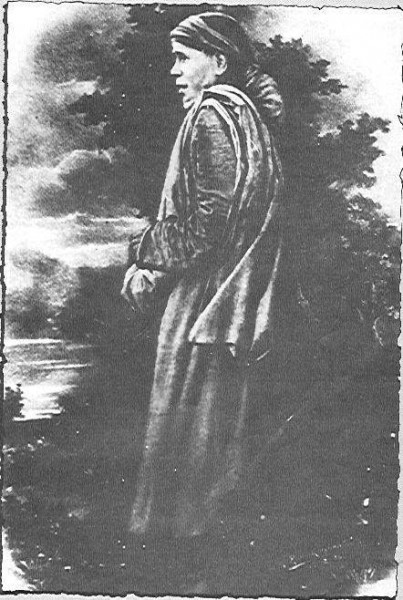 a neem tree in the sacred land of Shirdi, at the tender age of 16. Even at this first appearance He was a Brahmagyani, untouched by sensual desires even in His dreams. No one knew in which righteous family Baba took birth. Many were exhausted asking questions about His earthly father and mother but none got the answer.
Sai Baba's first appearance in Shirdi as young boy
Renouncing the whole worldly life He appeared in the sacred land Shirdi. An old lady of Shirdi, Nana Chopdar's mother would often talk about the marvel of Baba, His ways and behaviour.  She said that this young lad, fair and handsome was first seen sitting in deep meditation under the Neem tree.  When people saw this attractive young lad performing such penance they were astonished. At this tender age during the hours in meditations scorching heat or the bitter cold did not make any effect on Him.
Such a tender age and such a penance, the Shirdi villagers were amazed to see this and even the people from neighbouring village thronged to Shirdi have boy's darshan. So pleasantly attractive was His face and so handsome was His form that looking at him love welled up in their hearts. He never visited anyone and stayed always under the neem tree.
Everyone were quite mistified. How extraordinary was this young boy! At such a young age he had such an inscrutable countenance. How could he live day and night, out in the open? He was a young boy but his outer behaviour surpassed even the greatest of men, he was the incarnation of perfect renunciation! They could not stop wondering.
A strange thing happened one day. Few persons were possessed by the spirit of Khandoba. In their uncontrollable excitement they began puffing and gasping and panting. emitting deep loud sounds. So people began to ask them questions.
"To which fortunate parents does the child belong to? From where and how has he come here? O Khandoba, at least you give the answer to us.' One of them asked. And the god  said, ' Go get a hoe,  and strike the spot that I show you. Strike your hoes here at this spot and you will find your answers about this young boy.'
Then in the same spot which enclosed wall of the village under the same neem tree, they struck blow upon blow with their hoes until they came upon some bricks. Under the layer of the bricks they found and underground chamber with four metal lamps burning in it. The chamber had an entrance covered with the quern stone.  The cell was paved with limestone and had a wooden seat, a Goumukhi (shaped like a cow's face) with a beautiful rosary.
The God said, 'For twelve years the boy did penance at this spot.' All the villagers were wonderstruck and pursued the boy with probing questions.
The boy said, "This is my Guru's seat and it is my most sacred inheritance, preserve it as it is."  And so the chamber was closed as His Guru's seat and the bricks were placed back at they were. The neem tree was great and sacred  for Baba. He loved this Neem tree dearly and greatly revered it.
Mhalsapti and other people of Shirdi bowed to this place as the Samadhi of Sai Baba's Guru. It is common knowledge among the people of Shirdi Baba sat under this neem tree absorbed in meditation, in complete silence for a period of 12 years.
Sathesaheb, the devotee of Sai Baba bought this land and land around it. He constructed a building with four verandahs connecting to the center. This building is the wada known as Sathe wada  which was common residence among the many pilgrims who visited Shirdi during those times. Sathe also raised a platform around the neem tree to which a northern staircase was raised which pointed to the inner chamber. Under the staircase, facing south was a beautiful niche opposite which was a platform, where devotees sat facing north.
Hemadpant then writes the words of Sai Baba which he had heard coming out of the mouth of Sai Baba. "On Thursdays and Fridays, after sunset, anyone smears the ground with cow dung and burns incense, even for a moment will be blessed by God."
Later on Dixit's wada was built which provided spacious accommodation to larger families. And in the forepart a stone building(Buti wada or present Samadhi Mandir)  was also built hereafter.
You can see : . Very old pictures of Shirdi Gurusthan, Sathe Wada, Dixit Wada, Buti Wada
<<< Previous Post                                               Next Post >>>