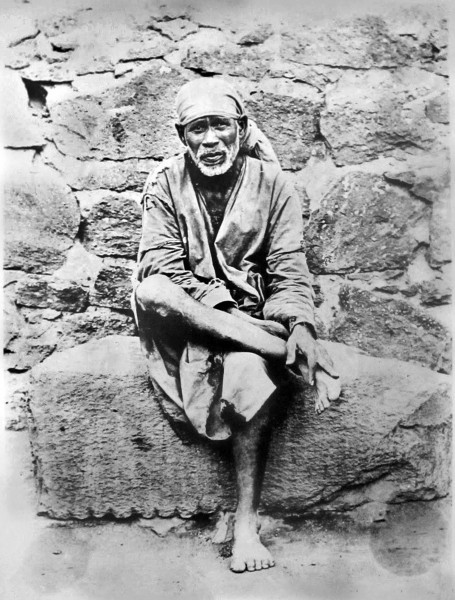 Om Shri Sadguru SaiNathaya Namaha!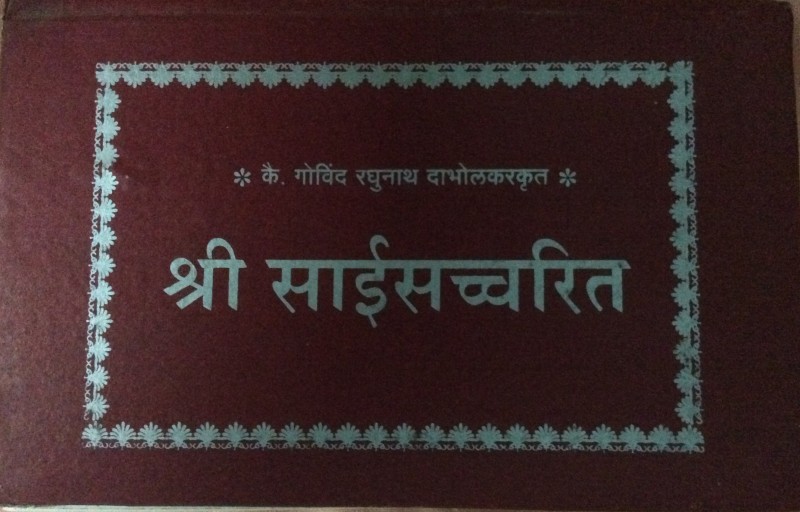 Shri SatCharitra is a sacred book written by Hemadpant with the permission and blessings of Sai Baba of Shirdi. Govind R. Dabhokar, he was devotee from Mumbai who frequently visited Shirdi. He had wonderful experiences of the grace of Sai Baba and also he was very lucky to see the leelas of Sai Baba and communicate with His physical form. Sai Baba used to call him by the name Hemadpant. So we will also refer to him as Hemadpant in the stories.
He developed a pious desire of writing the life-story of Sai Baba and ultimately got the permission and blessings from Him. He also got some tips from the Master Himself . What he should do and how his attitude should be while writing Shri Sai SatCharitra.
Reading stories of Sai Baba is way to enter the world of Baba. We can re-live the moments and actually feel the grace of Sai Baba. The teachings that came out from His mouth enters our mind and guides us. Sai Baba had said to collect His stories. Think about them wherever you are. Share them with other devotees. This will be the Sadhna (spiritual practice).
What Sai Baba Said to Hemadpant regarding the writing of His life-stories :
In the beginning of chapter 3 Hemadpant gives the recollection of what Baba had said while giving him permission to write His life stories.
"You do your own part well. Do not have least hesitation in your mind. Have faith in My words and make a strong resolution in your mind. If my leelas are written then all the mistakes done in ignorance will be erased. If the stories are listened to, the worries and troubles of worldly life will be removed. Waves of love and devotion will rise in the mind. Diving into them again and again will bring gems of wisdom."
"Further I tell you Shama, I full fill wishes of those devotees who chants my name with faith and devotion, in turn, it increases their love and devotion to me. So who fondly sings or narrate the glory of my life will find Me standing in front of him, behind him and everywhere around him. Those who are attached to me with heart and soul naturally will be delighted to listen to my stories.
"Those who sings my praises I will bestow upon him total perfect happiness, peace and contentment. This is my promise. The one who devotes himself single-mindedly to me, sings my praises with faith, remembers Me and contemplate on Me. To him is the deliverance of this promise.
"How can the longing of worldly pleasures arise where one contemplates on me with my name, stories, meditation, worship and remembrance in heart?
"Even if one merely listen to my stories. I will cure his diseases. I shall pull out my devotees from jaws of death.
"Listen to my stories. Think deeply and carefully about them. Think profoundly at length, meditate upon them. This will bring great satisfaction. The mind will go beyond the limited self. The difference between me and you will be dissolved. With single-minded absolute faith the heart (Chitta) will become a mass of divine energy.
"Repetition of the name 'Sai Sai' will remove the sins that results from the evil desires of Kaliyuga. A mere prostration before me will destroy the sins of speech and hearing."
This is what we will be doing here. Below we will be updating links to all the stories of SadGuru Shri Sai Baba collected from different translations of longer version of Shri Sai SatChatritra written through Hemadpant written in Marathi language.
List of Stories from Shri Sai SatCharitra written on this blog :
Stories from Chapter 1
From Chapter 2
Chapter 3
Chapter 4
Chapter 5