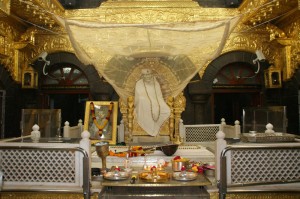 "Om Shree Satchitanand Sai Nath Maharaj Ki Jai"
What do we mean by fear?
First we have to see that What do we mean by fear? and fear of what? There are various types of fear and we need not analyses every type of fear. How can we afraid of something we don't know? We can be afraid only of what we know.
We are afraid of death, losing people, things, ideas  what we have. Fear is always in relation to the known, not to the unknown.  But we can see that fear comes into being when our comprehension of relationship is not complete.
Wherever there is a desire for self-protection, there is fear. There is a fear of pain. Physical pain is a nervous, but psychological pain arises when we hold on to things that gives us satisfaction, for then we are afraid of anyone or anything that may take them away from us.
How to be free from the fear
How to be free from the fear of the known, which is the fear of losing family, reputation, bank account, death and so on. Actually fear arises from conscience; but our conscience is formed by our conditioning, so conscience is still the result of the known and it comes into being when we desire to be in a particular things. When we demand a particular way of living that itself is a source of fear.
Our mind itself is the frame; the pattern; it lives in the habitual pattern which it has created for itself. Therefore, the mind itself is fear. This means that whatever the mind does to get rid of fear causes fear.
So, this is a short description of fear.
Here's how Baba helps us to get rid of fear

If we say we want to be free of fear, then we are merely following another pattern which will cause further fear. So, when we are in fear, we should have to rush to our Guru( Baba ). Guru is always ready to help us to get rid of fear.
Also written in Sai Sat Charitra when devotees were in fear they did naamsmran from their depth of heart or read religious scriptures with intensity and the got free. Some had immense love and faith with Baba that itself was enough to free them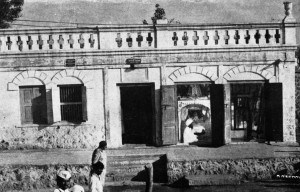 from fear.
Once Mrs. Malanbai, daughter of D. R. Joshi Devgaonkar suffered from tuberculosis(an infectious disease transited by a bacterium ). All medicines having failed, she was taken to Baba at Shirdi.
Baba asked her to lie down on a blanket and take nothing but water. She carefully followed these instructions but after a week or so she died one early morning. That time  Baba was in the Chavadi. For the first time in Shirdi history Baba did not leave the Chavadi though it was past 8 a. m.
The girl's parents were making ready for the funeral when Malanbai appeared to breathe, opened her eyes and looked around as if frightened. Later she narrated her experience in her own words:
" A dark person was carrying me away; very much frightened, I cried for Baba's help. Baba took His staff and bet him, snatched me from his hand and carried  me to Chavadi  "
Even though she did not see the Chavadi she gave an accurate description of the place. Just at the moment of her revival Baba left his Chavadi.
Saints exits to give devotees temporal and spiritual benefits, Baba said,
" I have come to give such good things to the devotees ".
Once, one of his devotees objected to people going to Baba for temporal benefit. Baba said to him,
" Do not do that. My men first come to me for that only. They get their desires fulfilled; and comfortably placed in life, they follow me and progress further. I bring my men to me from long distances under many please. I seek them and bring them to me. They do not come ( of their own accord ). I draw them to me ".
Those who rely on him are protected by Him from all dangers. Sometimes Baba's methods of effecting cures were less direct.
Once Shama was bitten by a venomous serpent on his finger. The poison began to spread in his body and cause unbearable suffering and pain. Shama thought that his end was drawing near. His friends wanted to take him to the shrine of God Viroba where many were cured of snake bites. But such was Shama's faith in Baba that he ran to mosque, to his beloved saviour. Strangely, no sooner he stepped into the mosque than Baba fired up and shouted,
" Oh vile priest, do not climb up. Beware if you do! Go, get out! Go down! "
Poor Shama was stood  there dumb-founded. Then Baba's expression and voice changed as suddenly and with His characteristic love and tenderness, He said
" Don't fear. The Fakir is merciful and he will save you. Go and sit at home. Don't stir out. Have faith in me and be fearless ".
To his great surprise Shama found that the pain had already vanished and he felt that the poison was withdrawing to the finger. This way Shama was free from all trouble. It is interesting to reflect on this incident. Baba was shouting and fretting at the poison in Shama's blood and not at Shama himself.
This way Baba often appeared to do the same at the unuttered evil propensities of many other devotees and His words did have such power as to drive them out.
Bow to Shree Sai Baba.