Om Shri Sai Nathaya Namaha!
We have gone though the stories of Sai Baba's plantation of a garden in his younger days. And also about Padukas installation under the neem tree.
Now we will proceed further with the stories of Sai SatCharitra. We are going through the stories from Chapter 5.
Wrestling between Mohiuddin and Sai Baba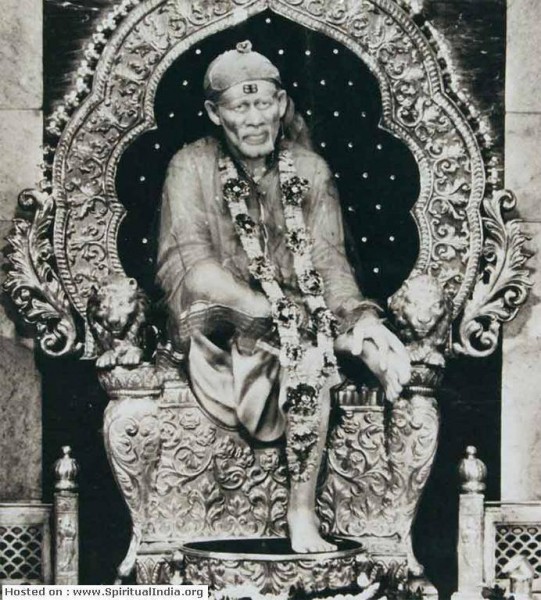 Mohiuddinbhai and Sai Baba had some dispute between them. Mohiuddin was a seller of betel leaf, areca-nut, tobacco etc. (Panwala). The dispute flared up resulting in a bout of wrestling, both fighting each other fiercely. Both were skilled wrestlers, but mere physical power or skills cannot prevail against destiny. So Mohiuddin became more powerful and Sai Baba was defeated.
Since then, Sai Baba changed his attire. He started wearing a long kafni, a langot and a piece of cloth tied around His head. He mad His seat of gunny bag and the gunny bag served Him as His bed too. Sai Baba would often say, "Poverty is better than kingship, far better than riches. Allah befriends poor."
Gangagir was in similar position once. He was fond of wrestling and was engaged in this sport. He suddenly grew weary about it and wanted to renounce the sport. Then an opportune moment came. The words of a siddha came to his ears. "This body should rather wear out itself, in sporting with God." These words of grace fell on his ears as he was engaged in the wrestling. He renounced the world and took the spiritual path.
His math (monastery) is on a small island between the streams of river Godavari. It is near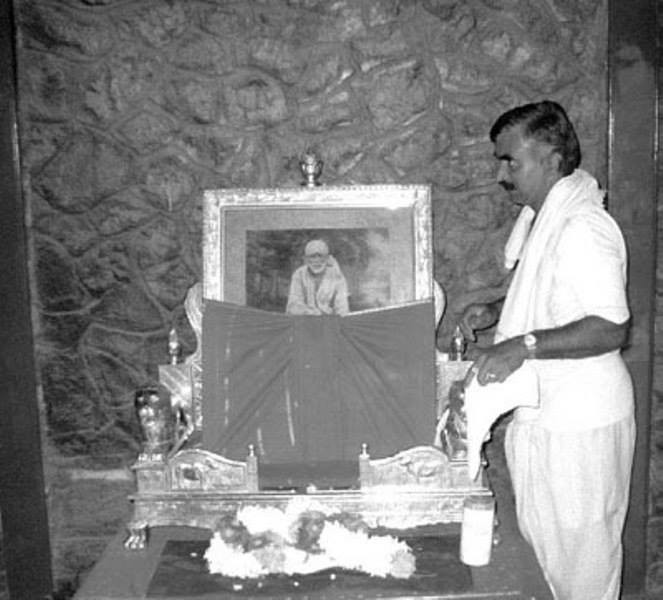 Putambe and there are devotees eager to serve him.
Baba's way spending time in early days in Shirdi
As time went by, Sainath would only answer the question put to Him. He would never talk to anyone on His own accord. He would sit under the neem tree during the day. Sometimes He would sit in the shade of horizontal branch of the babul tree. That tree was by the side of the stream, at the village boundary.
Sometimes, if it pleased Him, Baba would wander in the vicinity of Nimgaon. It was about a mile away from Shirdi. The famous Trimbak Dengle was the Jagirdar of Nimgaon. Baba was very found of Babasaheb, who was descendent of Trimbak.
When Baba took the round of Nimgaon He would visit his house and spend the day talking with affection. Babasaheb had a younger brother by the name Nanasaheb, who had no son. He would feel sad because of it. His first wife had a dim chances of having child, so he married a second time. Still his fate would not alter and mysterious are the ways of destiny.
Sai Baba's fame began to grow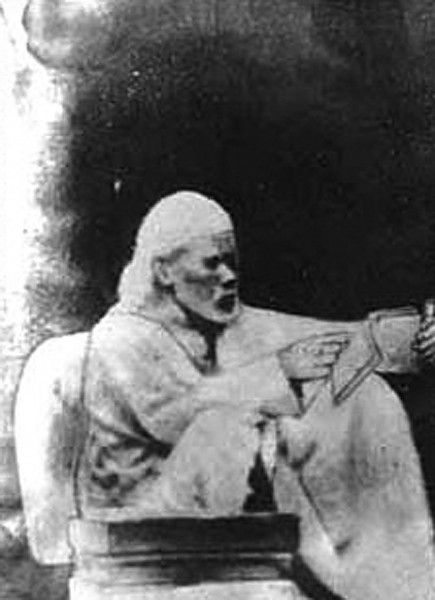 Babasaheb sent him for the Darshan of Sai. With Baba's blessings a son was born to Nana. Sai Baba's fame began to grow after this incident. Large number of people thronged to Shirdi for Sai Baba's Darshan. The news also reached to Ahmednagar district. In Ahmednagar Nana used to move around in government circles. He was influential with the officials. among them was Chidambar Keshav, the secretory to District Collector.
Nana wrote a letter to him saying that he should visit Shirdi along with his wife, children and friends. The visits was worthwhile. In this way, many began to visits Shirdi, as Baba's fame began to spread.
Although Baba did not need any company, still He would be surrounded by the people.
<<< Previous Story Next Story >>>
Back to List of : Stories From SaiSatCharitra